Welcome to Robertsdale Grace Community Church
A PLACE WITH A REAL LOVE
Sundays Worship Services at 10:00am Sunday School starts at 9:00am.
Our Worship service starts at 10:00 am. Sunday school begins at 9:00 am. Make plans to join us this Sunday! We look forward to meeting you.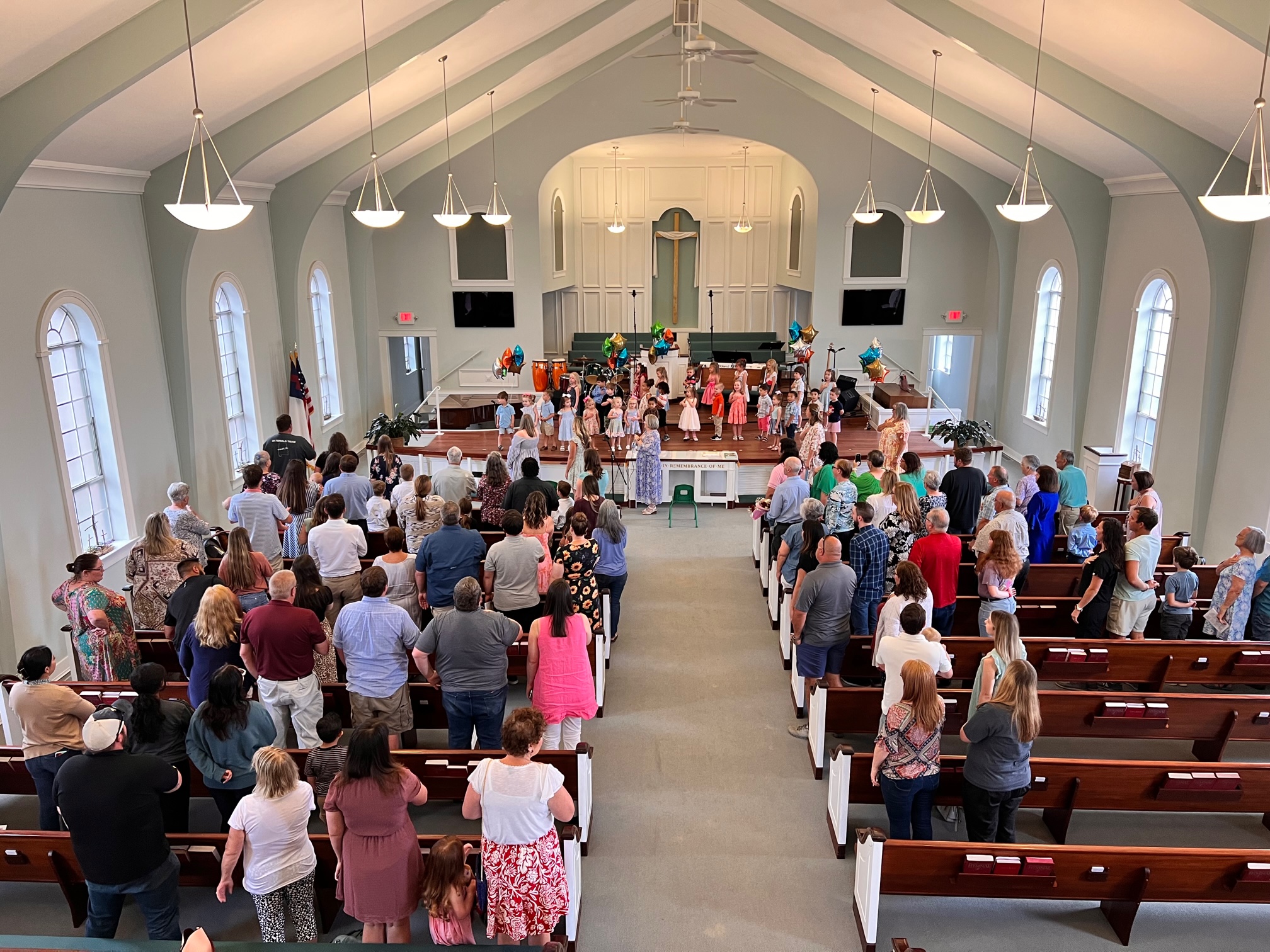 What We Believe
As a Faith Community, we strive for personal holiness and invite people into a life-transforming relationship with Jesus Christ. We believe the Christian life goal is to love God with all your heart, soul, mind, and strength, and love your neighbor as you love yourself.
We value passionate worship, biblical and relevant preaching, and small groups to hold Christians accountable to one another as we generously serve those in need. We uphold the full participation of women and men and people of all backgrounds in every facet of fellowship and leadership within the church.
Our Mission
We understand attending a church for the first time can sometimes be uncomfortable and a little scary. Robertsdale Grace Community Church desires to nurture everyone on his/her faith journey. Our friendly greeters are stationed around the church to lead you on a tour and to help you find your community here. We desire for you to come and experience the hope, joy, and excitement of being a part of our community. All are welcome here!
Located at 22220 State Hwy 59 Robertsdale, AL 36567
Mailing address
P.O.Box 866
Robertsdale, Al. 36567