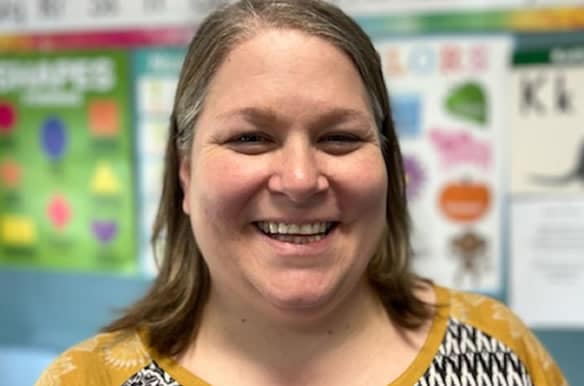 Preschool Teacher
Mrs. Amy Freeman joined the Grace Community Church Preschool (Formerly RUMC) teaching team in 2022 teaching our 2 year olds, but has been teaching little ones for many years.
She has been married to Billy Freeman  since 2000 and has 3 children, Christian, Conner  and Ansley. Mrs. Amy is a proud Marine mom. Her favorite Bible verse is John 3:16.
We are thrilled to have her on our team and we know you'll love her bright and cheery spirit as you get to know her through the school year.