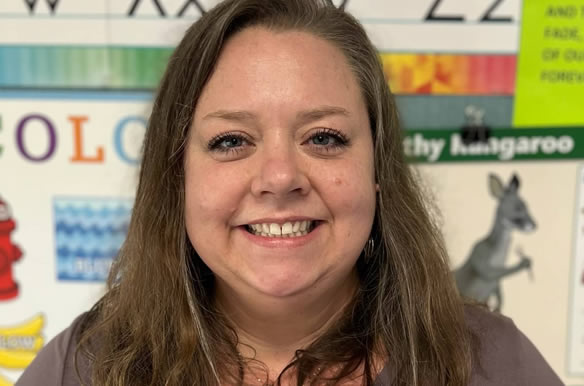 About Anna Bird
Mrs. Anna Bird joined the Grace Community Church Preschool (Formerly RUMC) teaching team in 2022 as our full time substitute and aide. She will be one of our full time 3 year old teachers begining Fall of 2023. She has two beautiful daughters, one of whom attends Grace Community Church Preschool. Mrs. Anna is married to her sweetheart since 2016, but knew him all the way back in 3rd grade! Her family recently relocated to the Gulf Coast from central Iowa. 
When she is not snuggling babies, you can find Mrs. Anna at the beach, in her garden, or in her kitchen cooking up something amazing! 
Our team is so appreciative of everything Mrs. Anna does to keep us running smoothly, and we love having her sweet personality in our classrooms!